ADULTS DRAWING & PAINTING CLASSES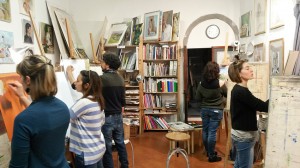 (Opening September 11th)

The course, developed gradually, is aimed at beginners or more advanced persons. The approach is to teach various media from drawing (pencil, charcoal, sanguine, china) to colour (pastel, watercolor, oil). When teaching the student is followed at  his own level step by step. read more in adults courses
monday 6:00-8:00 p.m - tuesday 7:00-9:00 p.m – wednesday 6:15-8:00 p.m –  friday 10:00-12:00  a.m. – friday 6:00-8:00 p.m – limited number of partecipants (8 pers ) – weekly – certificate of attendance – preparation to Art schools – portrait / life drawing 
CHILDREN& TEENAGERS'ART CLASSES!
(Opening September 15th )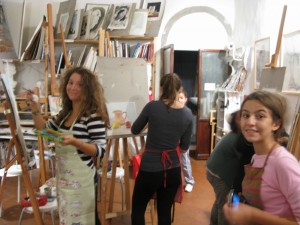 The  course is open to children from 8 to 14 years old, who want to learn to draw and paint, and express their creativity. The purpose of the course is teach Art with an eye open to all media : drawing, pastel, ink, watercolor, oil painting. read more at children courses
Children tuesday 4:45.00 – 6:45 p.m or Wednesday 4:30-6:00 p.m. Teenagers thursday 5:30-7:30 p.m. –  limited number (7-8 children) – age 8 -14 years old –  weekly
TRAINING COURSES FOR ART ACADEMY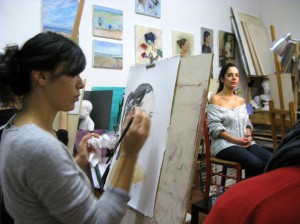 Students wishing to join the Academy of Fine Arts in Florence, or the Polimoda can follow our normal courses where they will be followed with series of exercises (figure, still-lives)  that will prepare them for entrance examination. read more in adults courses
Certificate of participation   Students can apply for a certificate of course participation.
GIFT A LESSON !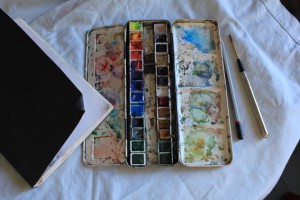 If you want to make a personal gift, you can offer one or more lessons (drawing or painting) to the extent of available places.
THE LAST STUDENTS FINAL EXHIBITION…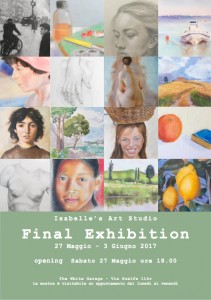 The show have presented the best works produced by students (adults & children ) who followed the studio during the year :  still-lifes, figure drawing, nude from life, landscape watercolors and pastels, mixed media.
Location : The White garage, via Guelfa
ONE DAY COURSES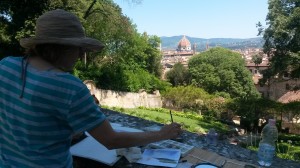 Enjoy the pleasure of painting in Florence! On reservation it is possible to do a private lesson in studio or at the Bardini's Garden, which offers a beautiful view of the Duomo. read more in summer courses
OPENSTUDIO OF PORTRAIT & NUDE  (on request)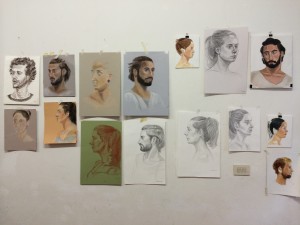 For artists who wish to work out in life drawing and portrait without a teacher.