PROGRAM (1 trimester – 12 lessons)
If you choose the watercolor program, I recommend you to having done the Basic Level drawing.
SKECTH BOOKS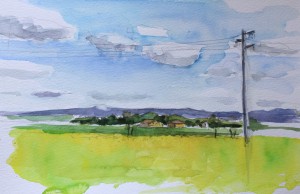 I propose you to discover watercolor through different methods and tools : works on paper wet and dry, use masking fluid, china, and other special materials.In a first step, you'll learn how to use color copying simple subjects from some artist's scketch-books.
STILL-LIFES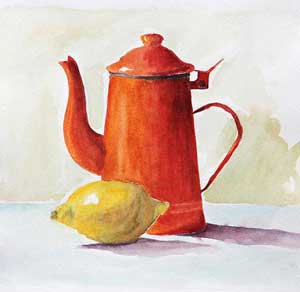 In a second step, we'll study  from life, and explore how to fade the color,  organize composition and contrasts.
 PAINTING TREES AND WATER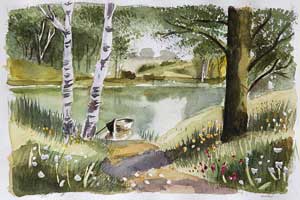 We will see how to create the effect of water and trees. Various types of paper (rough, smooth etc. …) and brushes will be used according to the subjects.
PORTRAIT AND NUDE
 We study the portrait, trying to see how to make the colors of skin and its nuances.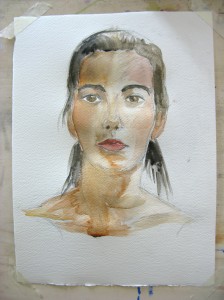 We'll do the same exercice with the nude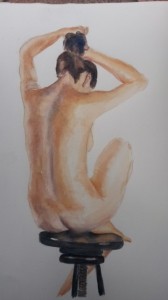 CHINA & WATERCOLOR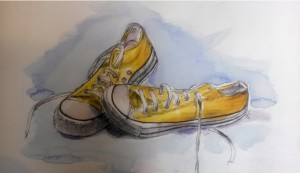 China, for her color intensity, can be mixed with watercolor especially in subjects related to the genre of illustration.
JAPANESE SUMI-E PAINTING

Using calligraphy Cinese brushes, china and rice paper, you can try the fascinating traditional Japanese painting called sumi-é, which is based on a more gesture approach to painting. Threw series of exercises inspired from the repertoire of japanese painting (birds, bamboo, flowers, etc …) let us discover the charm of this Eastern technique.
MIXED MEDIA
The use of other mixed materials and processes is also interesting to find new ways of expression.