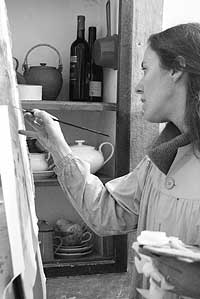 Isabelle's Art Studio and art program has been created by Jeanne-Isabelle Cornière (Paris,1974,  french-italian origins), painter and sculptor who lives and works in Florence.
Curriculum
Jeanne-Isabelle  was a child when she came in contact with the world of Art (her father was the composer, Yves Cornière). She first graduated in Art History at the University of Sorbonne (Paris), and then started to paint at the Académie des peintres of Poissy (Paris) where she specialized in old Masters techniques.
She continued with courses and workshops of drawing at the Académie des Beaux-Arts in Paris and Florence Scuola Libera del Nudo. Then she perfomed with  workshops at the Russian Academy of Florence, with Russian teachers of St. Petersburg (prof. Vitaly and Sergey Chubirko). She also followed the studio of the painter Alessandro Berti and the sculptor Vincenzo Ventimiglia.
Curriculum
2010-2011 The Russian Accademy (with Sergey Chubirko) - Florence
2006-2013 Studio of the scultptor Vincenzo Ventimiglia – Accademia Belle Arti –  Florence
2005-2007 Studio of the painter  Alessandro Berti  - Florence
2003-2007 Libera Accademia del Nudo  - Accademia di Belle Arti -Florence
1998-2001 PHD in History of Art – La Sorbonne –  Paris
1998 Master degree in History of Art – La Sorbonne - Paris
1996-2000 Studio of the painter Fabrice Denis – Poissy
Training Workshops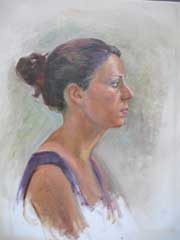 Watercolor with Keiko Tanabe – Sculpture with Bruno Walpoth – Drawing hands and feets with Maestro Vitaly – Nude from life with Maestro Vitaly - Constructive Anatomy with Richard Zinon - Portrait in oil  with Elena Arcangeli – Life Modeling and Life Drawing at the Académie des Beaux-Arts in Paris
Work experience
2003-2013 Teacher at the International School Victor-Hugo of Florence.
1999-2000 Institut Français in Florence -  art classes for adults and children – workshops and educational sessions ("classes découverte") for schools.
1999-2000 Musée du Louvre in Paris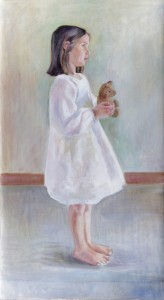 Awards
2013 Premio Ora, scultura
2008 Premio d'onore Arte Mondadori, sezione grafica, Milano, Italia
2009 Premio d'onore Arte Mondadori, sezione scultura, Milano, Italia
Personal website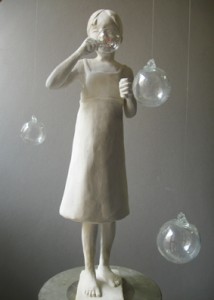 http://www.jeanne-isabelle-corniere.com
http://www.facebook.com/pages/Isabelles-Art-Studio/144904018937120