STILL-LIFES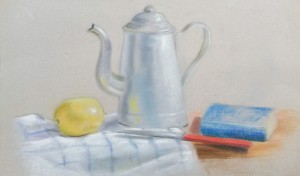 After the basic drawing, I propose you to use pastel colors and to work on different papers and subjects. We'll begin with simple still-lifes from life  trying to see how to render different surfaces (metal, drapery, glass).
LANDSCAPES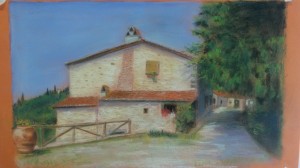 Landscapes are very adapted to be done with pastels. We can work it on the edge, fade, overlay and get different layers that gives a very vibrant impression.
NUDES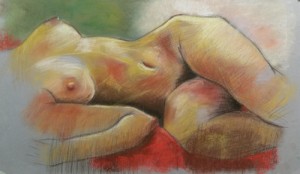 Among the various techniques of pastel, render the different tonality and tones  of the skin is undoubtedly the most complex. We will see how to render the different nuances using different color paper.
FLOWERS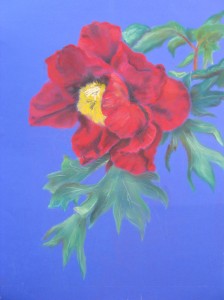 The immediacy of pastel make it the ideal tool for those who have not practiced a lot color. Shaded, dry or pasty, pastel can be used in several ways and is particularly adapted to study  flowers, in particular to give the effects of soft petals and leaves.
ANIMALS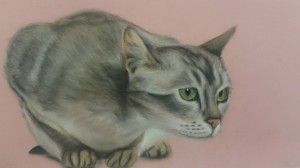 For animal lovers , the studio has a wide range of pictures from which to take inspiration for a project. Hard and soft pastels are ideal to give the idea of ​​the softness of the hair of animals like cats and dogs.
LIFE-DRAWING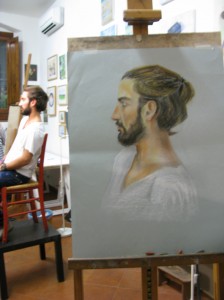 Copying or working from life's helps to learn how to identify different shades of flesh color. A first approach to skin color that will be very useful before moving to oil painting.
WORK WITH TONE "The french grisaille"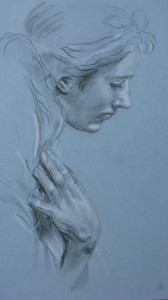 As an alternative to color, pastel is also very suitable for drawing with tones, in grisaille  with different shades of grey on mi-teinte paper.From the XVIIth to the XIXth century  this approach was very used by Master drawings like Ingres, Houdon, Degas for preparatory studies.
For a study of drapery,this technique is particularly adapted.